Anchor Roofing was officially established in 2019, but we've been building and restoring roofs since 2001. From swinging hammers to customer relations, we learned everything from the ground up, so we understand what it takes to be a solid resource for customers when big or timely roofing decisions need to be made.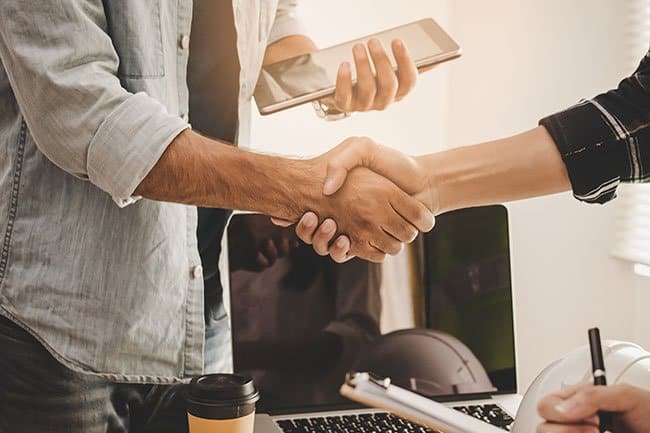 Anchor Roofing is in the business of building roofs AND relationships.
If you've ever worked with us, you understand our willingness and patience to bring our customers along at every step in the process. We seek to educate them so they know exactly what to expect throughout a roof install or repair. Building trusting relationships helps us earn repeat business and helps you have an amazing customer experience!
Communication. What a concept!
When you think about, our philosophy is just built around how we would like to be treated if we were in your shoes. There's nothing worse than waiting around, not knowing if your contractor will be showing up, or how long the process may take, or what is expected of you during a big roof install. So we take away all that guesswork by having open, honest dialogue with our customers. It makes the whole process easier for everyone.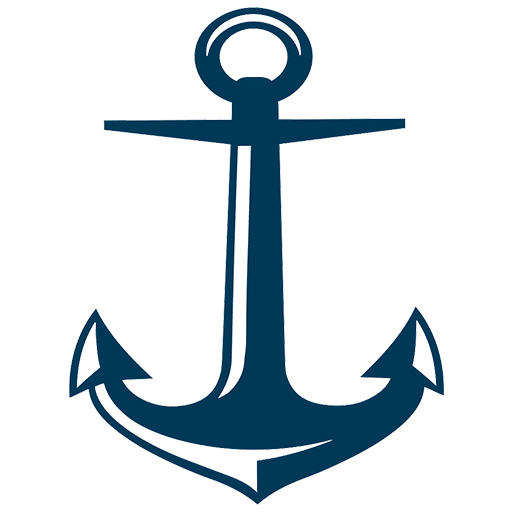 Need a friend in the roofing biz?
We've been in your shoes. We know it can be stressful to work with contractors. And we don't wish that kind of stress on anyone.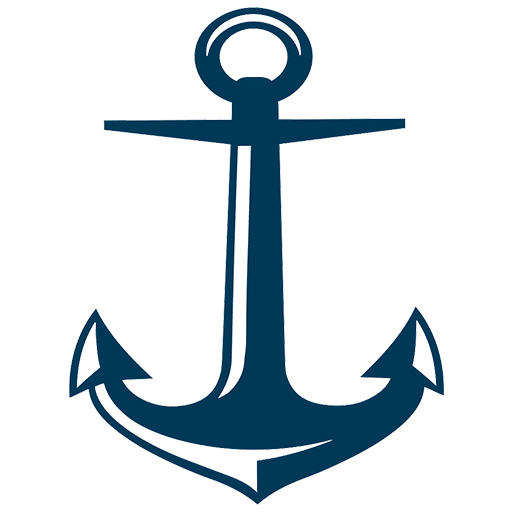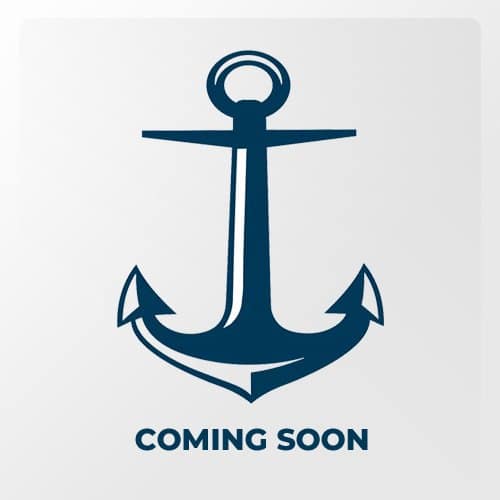 Mike Meyer is the President of Anchor Roofing, an esteemed Omaha-based roofing company. With a wealth of experience in the industry, Mike is instrumental in overseeing the company's roofing operations, with a specialized focus on commercial roofing and complex roofing projects. He started Anchor Roofing in March 2019, and merged to create Anchor Roofing & Landscaping in January 2022.
As a leader at Anchor, Mike finds great joy in helping people within the organization overcome challenges and foster personal growth. On the customer-facing side, he takes pride in finding innovative solutions to those who feel they are out of options. With a roofing career dating back to 2001, Mike's expertise and dedication have been key contributors to Anchor Roofing & Landscaping's success.
What Mike cherishes most about his work is nurturing a harmonious and high-performing team that consistently delivers outstanding results, bringing satisfaction to their valued customers. During his free time, Mike can be found indulging in various outdoor activities with his wife and three boys and cheering on the Huskers.
With Mike Meyer's guidance and commitment, Anchor Roofing & Landscaping continues to solidify its reputation as a leading roofing contractor in Omaha, providing exceptional services and finding solutions that exceed expectations.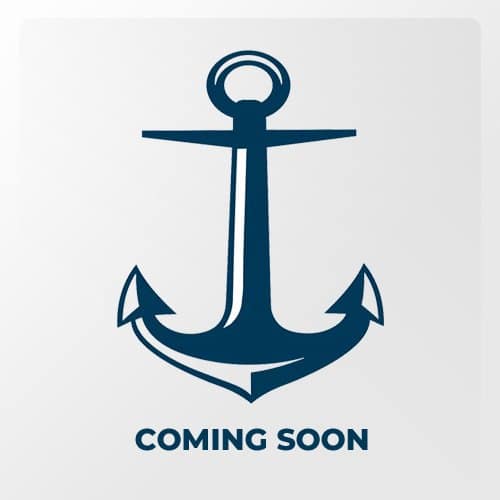 Dennis Lynch is the CFO at Anchor Roofing, where he brings his expertise in accounting, office management and job site management to the both the roofing and landscaping sides of the company. When Dennis's landscaping company merged with Anchor Roofing in January 2022, he became an integral part of the team. Because Dennis was raised in his own family's roofing supply company, he has a rich background in the industry. Dennis and his brother ventured into the landscaping sector after the sale of the family business and when they looked into merging with a roofing company they found the perfect fit with Anchor Roofing, leading to the formation of Anchor Roofing & Landscaping.
As part of the leadership team at Anchor, Dennis finds great joy in assisting customers with all their exterior needs– from roofing, siding, windows, and gutters, to creating stunning hardscapes, fire pits, and water features. Having grown up in the roofing industry, Dennis is proud of the family-like teamwork exhibited by the owners and employees at Anchor, an atmosphere that has been crucial to the company's success. For Dennis, the most rewarding aspect of his work is knowing that the employees can rely on Anchor Roofing's unwavering support, just as they support the company.
In his free time, Dennis cherishes moments spent with his wife and children, and is a devoted Nebraska Football fan.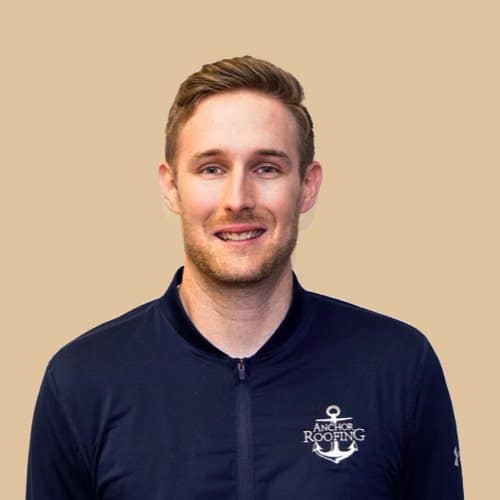 Mark Geary is the Operations Manager at Anchor Roofing. Focusing on coordinating and leading the residential roofing division, Mark plays a crucial role in ensuring residential roof repairs are handled with care. His journey with Anchor Roofing is deeply intertwined with his long-standing partnership with Mike Meyer, the company's founder.
As part of the leadership team at Anchor, Mark finds immense satisfaction in working alongside a talented and selfless group of individuals who are dedicated to providing exceptional customer care. The team's energy, commitment, and camaraderie make every day enjoyable and rewarding. Mark takes pride in helping customers navigate the complex process of recovering from severe weather damage, bringing clarity and reassurance during challenging times.
Outside of work, Mark enjoys time spent with friends and family. He is an outdoorsman who can also be found playing sports, hiking, hunting, and fishing. His loyalty extends to his favorite teams, the Nebraska Cornhuskers and the Boston Celtics.
With Mark Geary's expertise and leadership, Anchor Roofing continues to excel in the industry, carving a space for themselves and building a solid reputation based on exceptional service and customer satisfaction.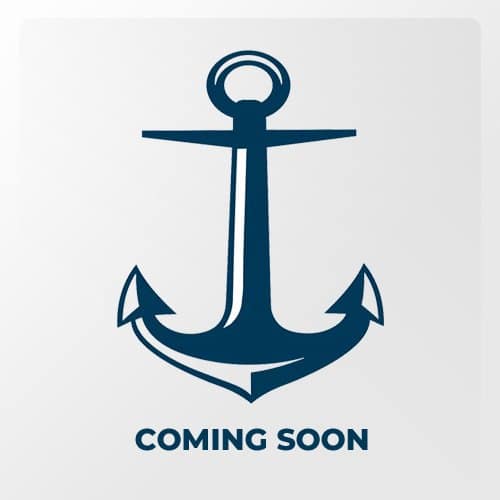 Vice President of Operations
Todd Lynch is the Vice President of Operations at Anchor Roofing. Todd plays a vital role in ensuring exceptional service at Anchor Roofing & Landscaping by focusing on training, crew scheduling, final quality control, and overseeing landscape installations. He joined the company in January 2022.
After a years-long relationship with Mike Meyer, Todd became part of the Anchor ownership team in January of 2022 when Anchor Roofing merged to create Anchor Roofing and Landscaping. With a background in the landscaping industry since 2016, Todd brings valuable expertise and experience to the team.
Todd takes immense pride in Anchor Roofing & Landscaping's unwavering commitment to fulfilling promises and adhering to contract specifications. For him, the most rewarding aspect of his work is witnessing the transformative impact of their landscaping efforts, where the hard work in yards truly pays off. When he is not creating beautiful landscapes, Todd enjoys boating, fishing, spending quality time with his amazing family, and rooting for the Huskers.
With Todd Lynch as the Vice President of Operations, Anchor Roofing & Landscaping continues to thrive, offering top-quality services, meeting commitments, and creating beautiful landscapes that exceed expectations.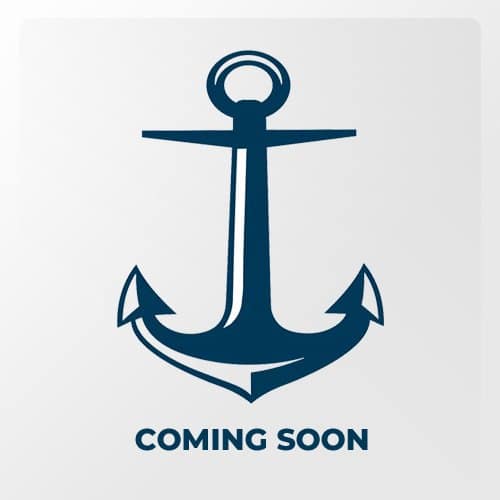 Supplement & Billing Manager
Casey Hall is the Supplement & Billing Manager at Anchor Roofing. Joining the team in March 2021, Casey plays a crucial role in supporting customers by assisting with their insurance. While Casey's entry into the roofing industry coincides with his start at Anchor Roofing, his previous professional experience has equipped him with solid communication, organization, and time management skills. Casey is also patient, and empathetic– essential skills for assisting customers at a potentially confusing time.
Casey has worked hard to create supplementing protocols, figuring out things on the fly in this new position and determining what works best. He continues to adapt and improve these procedures. He prefers working on projects that seem complex in nature, but end up being normal as the team has learned what to expect and what steps to take in order to make it a successful job. Casey finds his job most rewarding when a quality project is completed efficiently with few hiccups, leaving the customer extremely satisfied.
During his free time, Casey enjoys spending quality time with his wife and dog, playing golf, and attending favorite sporting events and concerts. As a fan, he roots for the Green Bay Packers and the Iowa Hawkeyes.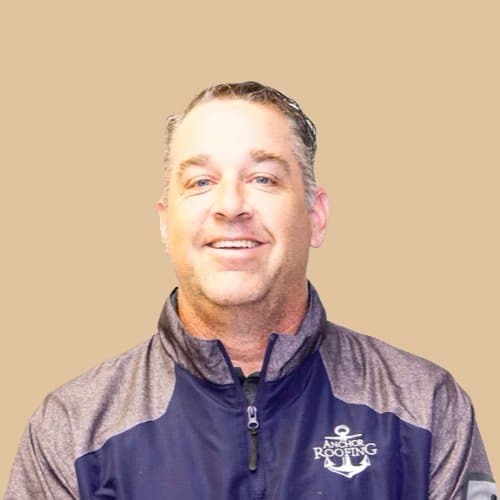 Marketing & Business Development
Thom Hazell is the driving force behind Marketing and Business Development at Anchor Roofing. Thom joined the Anchor team in November 2019, after working in the insurance and hail business since 2013, where he honed his expertise in building relationships and connecting with agents – skills that seamlessly transitioned into the roofing sector.
For Thom, the essence of his role lies in developing and expanding his network. He thrives on forming new connections, reaching out to possible clients, realtors, and property managers. With a passion for golf, Thom often takes his business relationships to the golf course, merging business and leisure. For Thom, being part of the Anchor team offers the thrill of tackling unique challenges in each different project. In his quest for growth and expansion, Thom sets his sights on breaking sales records and propelling the company forward over the next 12 months.
Thom Likes that his role at Anchor supports his own family as he helps people return to normalcy after weather events. His favorite projects are commercial roofing related because he enjoys the unique challenges these jobs present. During his free time, Thom enjoys golfing, fishing, and coaching soccer goalkeepers.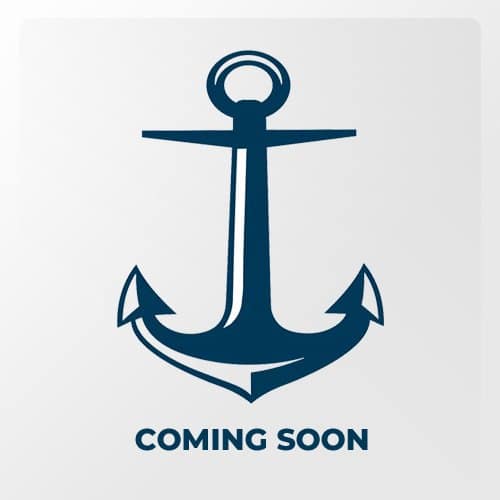 Bryan Hickam is the Sales Manager at Anchor Roofing. Bryan joined the team in March 2023, bringing his valuable experience as a former business owner in the painting industry. His background has equipped him with excellent communication skills, a strong work ethic, and a commitment to delivering high-quality work and personalized solutions for his customers.
Bryan's favorite aspect of his job is working alongside his dedicated and passionate teammates at Anchor Roofing. Together, they prioritize providing customers with an exceptional experience that goes above and beyond their expectations. Bryan particularly appreciates the culture at Anchor where his team has fun and are defined by high character and mutual support.
Bryan's Sales Manager goals include developing and implementing a comprehensive sales training program to enhance the skills and performance of the sales team. He also aims to foster a culture of continuous learning and development by offering ongoing training, coaching, and mentorship opportunities to team members. Bryan's expertise in building and maintaining strong customer relationships is a valuable asset in the competitive roofing industry, and he takes pride in delivering exceptional service to every client
When he is off the clock, Bryan enjoys coaching youth sports and watching his two sons play basketball. As a fan, he cheers for the Creighton Bluejays.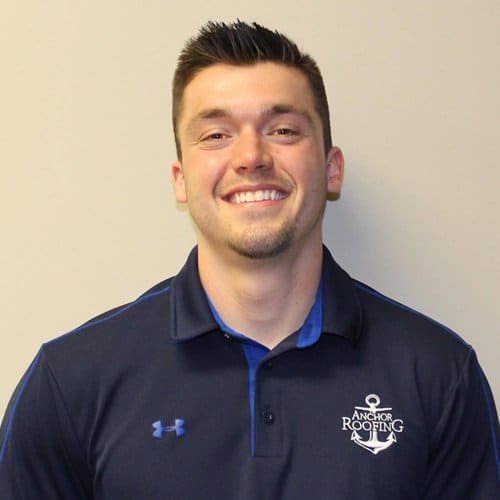 ​​Jake Adams is the Production Manager at Anchor Roofing. Jake joined the company in June 2019 and has been an integral part of the team since then. With his entry into the roofing industry coinciding with his start at Anchor, Jake has gained valuable experience and knowledge within the company itself.
Prior to his role at Anchor, Jake's professional experience as a Grad Assistant Baseball Coach has honed his skills in organization and attention to detail, which have proven invaluable in his current position. His favorite aspect of the job is problem-solving, as he enjoys finding creative solutions to challenges that arise during projects.
Being part of the Anchor team is a fulfilling experience for Jake, he appreciates the dynamic work environment where no two days are the same. In the future, Jake aims to set specific goals for his role as the Production Manager, ensuring the smooth and efficient execution of roofing projects.
With his strong problem-solving abilities, attention to detail, and dedication to the dynamic work environment at Anchor, Jake contributes to the success of the company's roofing projects.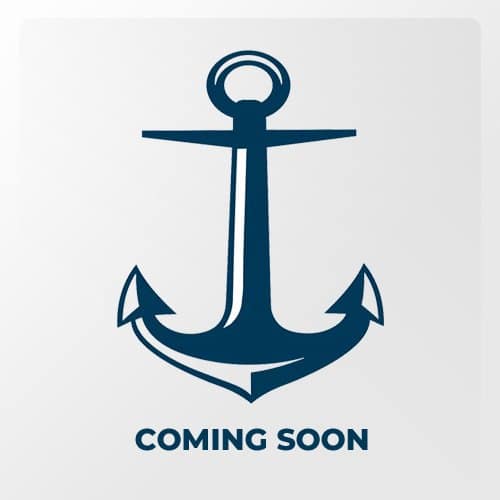 Therese Hansen is the Office Manager at Anchor Roofing. When she joined the company in May 2023, Therese brought her expertise in organizational skills, communication, and accounting to her role. While she is new to the roofing industry, her previous professional experience has prepared her to excel in providing internal and external customer service.
Therese's favorite aspect of her job is building relationships. As the Office Manager, she values the connections she forms with team members and clients alike. Being part of the Anchor team is a fulfilling experience for Therese, as she enjoys working with the talented individuals who make up the company.
In the next 12 months, Therese's goal is to contribute to the growth of the business in any way she can, utilizing her skills to help the company thrive. She finds the most rewarding aspect of her work to be ensuring that the business runs smoothly and efficiently.
In her free time, Therese enjoys spending quality time with her family and friends, indulging in shopping, and traveling. She is an avid supporter of the Nebraska CornHuskers and the Kansas City Chiefs.
With her strong organizational skills, customer service expertise, and dedication to the success of the business, Therese plays a vital role in ensuring the operation of Anchor Roofing's office is like a well-oiled machine.